Every day, Pinzler Lux manages the haulage for its customers throughout Europe. We can provide transport of full loads in many countries. Thanks to our large fleet and the positions of our trailers everywhere in Europe, we can operate quickly. Our commitment: to deliver all your goods in due time.
France : Rhône-Alpes, Southeast, Paris Area, Orléans, East and North
Bénélux
North Italy
Swiss
Germany
Austria
Czech Republic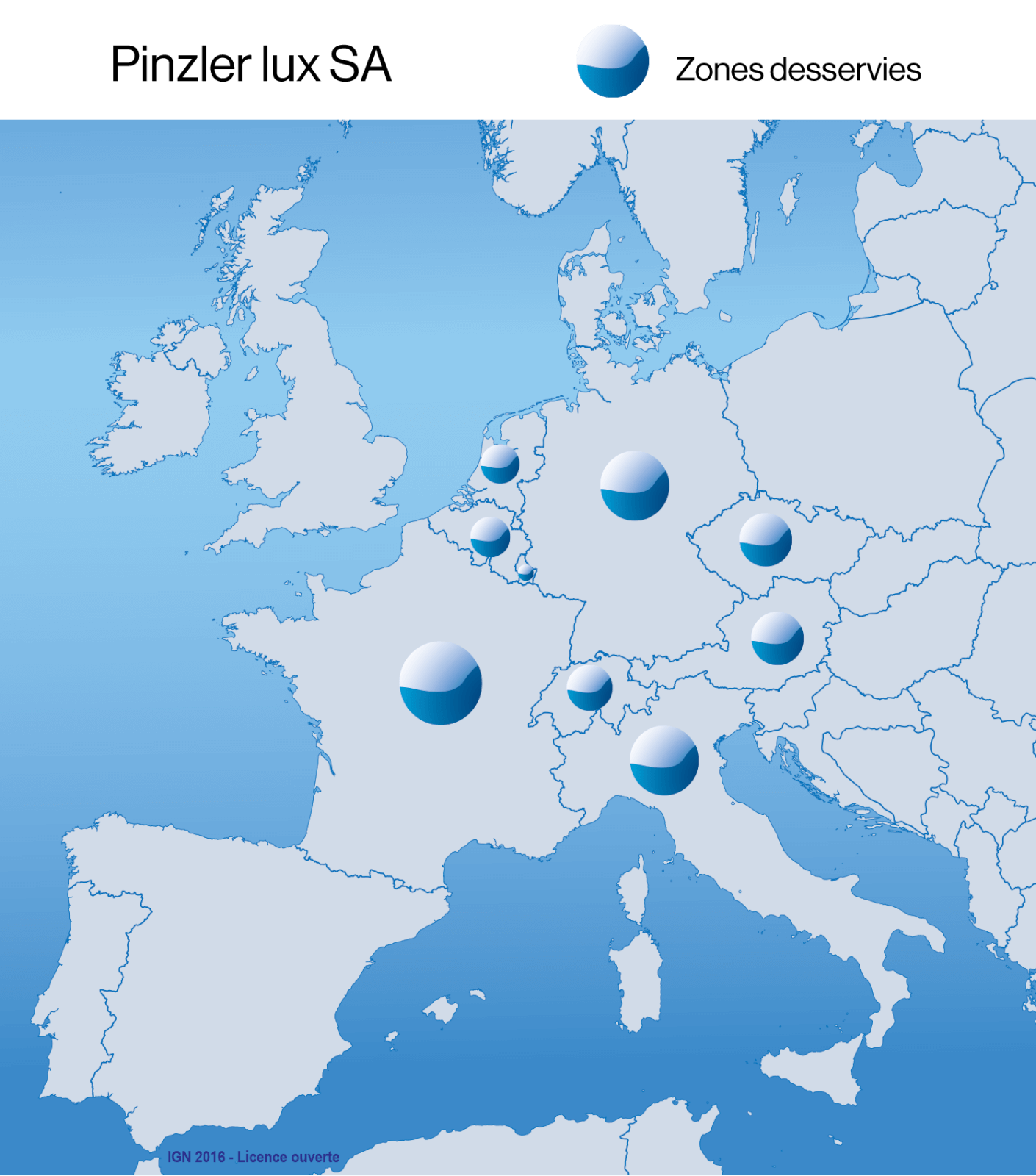 And because the daily transport requires an exemplary and precise logistical organization, we can supply anywhere in whole Europe according to your requests : ask us for a customized proposition which takes into consideration your imperatives and lead times !
We are not afraid to change our planning in order to offer tailor-made solutions, in adequation with the last-minute changes of our customers