PINZLER Lux SA Luxembourg : The Know-How to the service of the Cold chain
OUR JOB
Next to you since 2003, our family-owned  company continues to evolve.
Our means
Our 50 trucks and 61 trailers are equipped with the latest technology and ensure the perfect shipment.
OUR TEAM
Experienced, highly trained and reactive team supports your projects and provides you a high quality service.
Pinzler Lux : Select a specialist in the international transport for your goods
We are specialised in the international transport of industrial, temperature sensitive or controlled temperature goods as well as for express freight.
OUR COMPANY HELPS AND SUPPORTS YOUR PROJECTS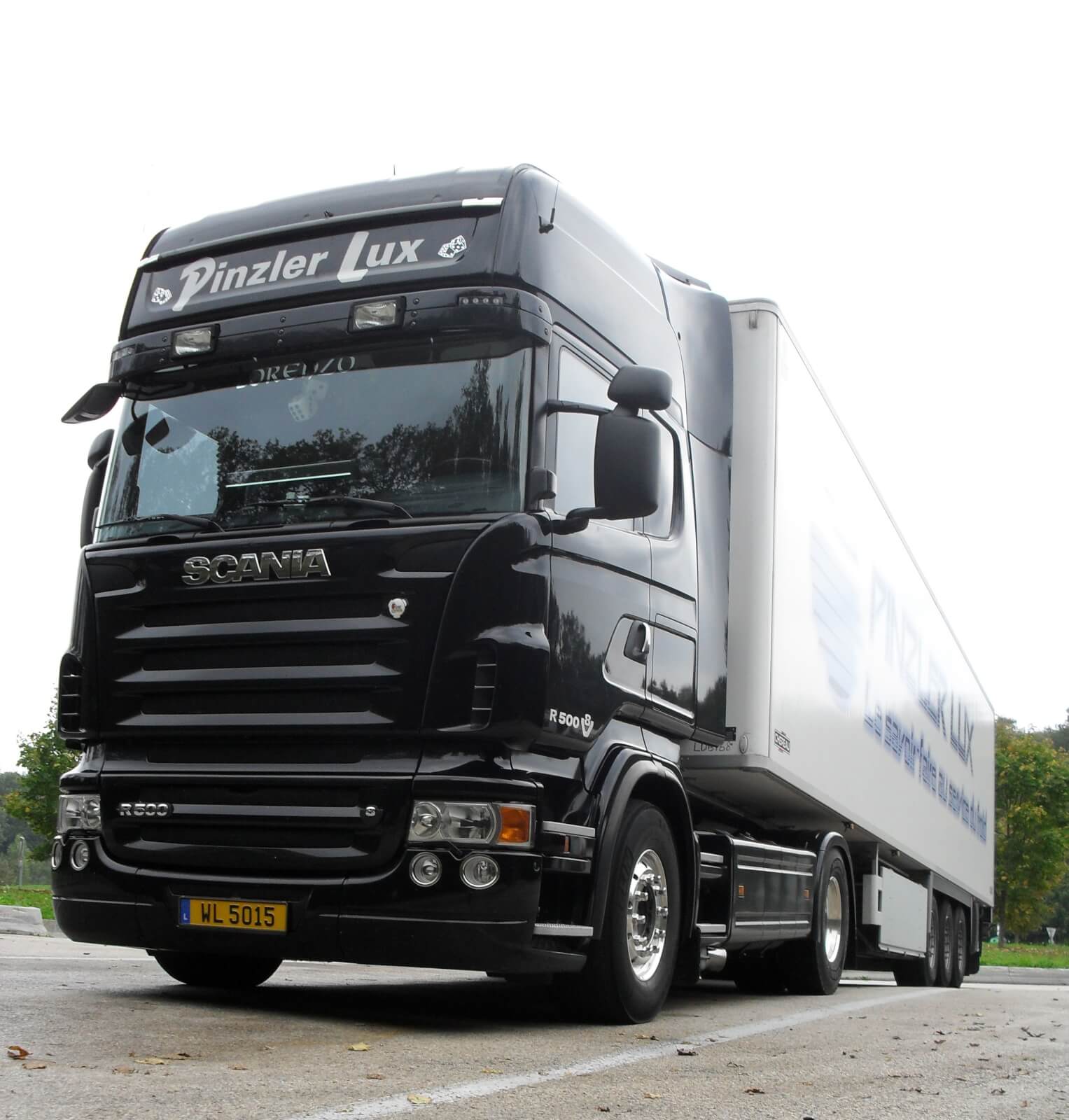 Every day, our familial-owned company provides 50 trucks in order to transport your goods throughout Europe. Established in Aspelt, our team supports your projects for more than 15 years, with reactivity and great efficiency.
Well-known such as professionals for the reefer international transport on road, we are proud of our slogan « The Know-How to the service of the Cold Chain » and to give a serious consideration to our customers.